x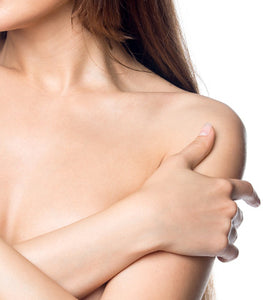 Profhilo Décolletage
£50000

£500.00

Save £100
Tax included.
CLICK HERE TO BOOK NOW
---
---
Profhilo
Who is it suitable for?
People over the age of 30 who are uncomfortable with skin laxity, crepe-like skin or other visible signs of aging such as fine lines or wrinkles.
What is it like?
Profhilo is injected just under the skin using very fine needles in pre-determined points. It is relativley painless and there is usually no need for topical pain relief creams prior to treatment. The treatment itself is very quick, taking only about 10 minutes.
On the face only five injection points are necessary on each side of the face to give maximum results.
Is there any downtime?
There is no downtime.  It is advisable to avoid alcohol, aspirin or anti-inflammatory medication in the 24 hours before treatment.
Immediately after treatment you should avoid wearing make-up, and give sports, swimming and any other strenuous physical activity a miss for 24 hours.  It is also best to avoid saunas and steam rooms for a few days after treatment.