x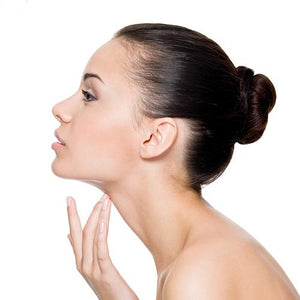 Plexr Neck Lift
£50000

£500.00
Tax included.
CLICK HERE TO BOOK NOW
---
---
This is 2 treatments 6-8 weeks apart 
After care - plexr kit £70 

WHAT IS PLEXR?

Plexr is a non-surgical treatment which offers an effective alternative to surgical procedures such as blepharoplasty (eyelid correction), face/neck lift and scar. Plexr creates a plasma arc to stimulate instant contraction and tightening of the skin in a process that takes 2-4 weeks. There is no scalpel or laser used and therefor no stitches.
WHAT TO EXPECT?
Following a consultation to see if you are a suitable candidate for Plexr, when you return for the procedure numbing cream is applied to minimise any discomfort. Treatment time, including topical numbing cream, may be 20-60 minutes depending on the treatment area. One to three treatments may be needed for each area at 6-8 week intervals.
The treatment is performed with dots created by the Plexr device to sublimate (change from solid to gas) the superficial skin cells without bleeding or damage to surrounding tissue.
Following treatment, the areas treated will be red with swelling. At the site of each dot, there will be a carbon crust that should not be touched except to camouflage for 7 days. You will need to keep the treated area clean, dry and protected from sun exposure or direct sources of heat for a minimum of 30 days. You will be given creams to apply for the following week which can aid with the healing process.
Unusual side effects include infection, scarring or pigmentation changes. It is imperative to follow after care advice to avoid such complications.
WHAT ARE THE BENEFITS?
Plexr is an effective treatment for individuals with excess skin on the upper and lower eyelids, fine lines and photo-damaged skin. This treatment can be preformed on any skin type. This procedure does not involve cutting the skin or stitches meaning a faster healing time. It is an excellent option for individuals not ready for eyelid surgery or for those who are not suitable for a surgical blepharoplasty.