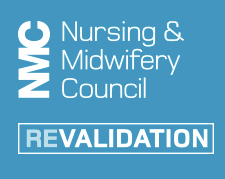 NMC Revalidation
As a registered nurse, nursing associate or midwife you need to revalidate with the Nursing and Midwifery Council every three years so you can remain fit to practise throughout your career
When you renew your registration every three years, you need to revalidate with the Nursing and Midwifery Council (NMC) so you can continue practising as a registered nurse, nursing associate or midwife.
Revalidation is the method by which you will renew your registration. The purpose of revalidation is to improve public protection by making sure that you remain fit to practice throughout your career. Revalidation:
reinforces your duty to maintain your fitness to practise within your own scope of practice
encourages you to incorporate the Code in your day-to-day practice and personal development
encourages engagement in professional networks and discussions and can help to reduce professional isolation
enhances employer engagement in NMC regulatory standards and increases access and participation in appraisals and continuing professional development.
The NMC provides guidance for registrants and employers.