x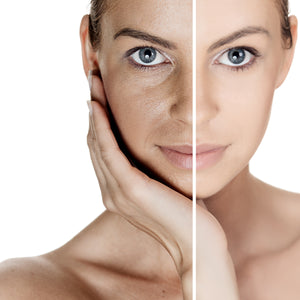 Microneedling Package of 6
£60000

£600.00

Save £300
Tax included.
CLICK HERE TO BOOK NOW
---
---
Microneedling isn't a new concept in aesthetics, its treatment protocols are constantly involving , the body's ability to remodel and heal itself is at the heart of this amazing treatment and one of Emma's personal favourite . Emma is one of Ireland's lead clinical trainer she has worked with numerous Prestigue Doctors within this Field    Dr Esho from E4's Body Fixers is & Dr Andrew Christie global medical trainer together they have have an array of  celebrity clients loving this fabulous treatment
Indications
Wrinkles fine lines
acne,
acne scarring,
enlarged pores,
scarring,
sun damage,
CIT
Hairloss
Treatment intervals vary 

Rejuvenation: 4-6 treatments, one treatment every 4 weeks
Acne scarring: 6 treatments, one treatment every 6 weeks apart
Stretch marks: 4-8 treatments, one treatment every o4-6 weeks apart
Pigmentation 6 treatments 2weeks apart 

Time 40-60 mins 

What Are The Results?

The Dermapen Facial is an advanced skincare treatment that will reduce the appearance of wrinkles, fine lines, scarring, and sun damage, while improving the tone and texture of your skin, giving you a plumper and more smooth appearance.
As the treatment improves your skin's ability to self-repair by producing new collagen and elastin, you will see the exceptional results with minimal downtime. You will have firmer and more youthful looking skin from just one to two treatments. However, a course of 6 treatments is recommended for optimal results.
Pre-Treatment

Skin should be make-up free, and cleansed thoroughly, which Catherine's Beauty Boutique will do as part of your relaxing facial. Avoid any auto-immune therapies or products for at least 12 hours before the treatment, and avoid prolonged sun exposure to the treatment area at least 24 hours before the treatment.
After Care

Do not use alcohol-based products for at least 24 hours after treatment, as they can make your skin extremely dry, and avoid alcohol-based toners for at least 15 days.
Avoid direct sunlight for at least 24 hours, and sun exposure for at least 10 days.
Do not apply makeup, on your skin for at least 12 hours after treatment.
Avoid sunbeds and exposure to sunlight.
No downtime - slight to moderate redness for 24-48 hours