x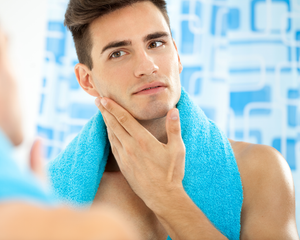 Laser Hair Removal Men
£3000

£30.00

Save £-30
Tax included.
CLICK HERE TO BOOK NOW
---
---
Advice BEFORE Laser Treatment:
*consultation & patch test must be booked before any treatments are carried out
The area must be shaved prior to laser treatment but not before a patch test.
Laser treatment cannot be undertaken if you have false/natural tan on the area.
No makeup, oils or lotions are to be used on the area prior to your treatment.
DO NOT use bleach, depilatory cream or wax/pluck/thread the area for at least one month prior to treatment
DURING
SPF50 must be used on all areas being treated
DO NOT wax/pluck/thread/bleach or used depilatory cream on the area.  Shaving or cutting is the only method of hair removal you may use during this time.
Please inform us of any medication changes 
AFTER
The area may be red and swollen for up to one week.
Cold packs, Aloe Vera or cream recommended by our trained professionals can be used to ease temporary discomfort.
After 24 hours, if the treatment area has recovered, exfoliate the area using a warm flannel to encourage hair to shed and drop out.
For 24 hours afterwards please avoid the following:  Saunas, hot baths, jacuzzi, swimming pools, aerobic exercise, deodorants or perfumed/scented lotions.