x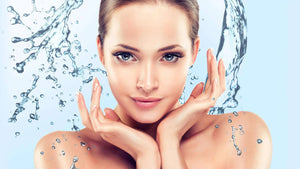 Hydro Tight & Tone
£30000

£300.00
Tax included.
CLICK HERE TO BOOK NOW
---
---
If you're concerned that your appearance is looking dull and tired, the Hydro Tight & Tone Facial at elite may be the ideal treatment to restore your healthy glow. 
It's common for the adult complexion to lose its bright appearance and its soft, smooth texture; often due to a variety of environmental and lifestyle factors. 
We often recommend our Hydro Tight & Tone treatment as a great way to enhance the quality and condition of the skin, both inside and out. 
Whether you choose this treatment to revive your appearance in preparation for an upcoming event or to support your at-home skincare regime for long-term vibrancy, the Hydro Tight & Tone Facial is sure to bring amazing results.
THE HYDRO TIGHT & TONE FACIAL  
The Hydro Tight & Tone Facial combines the rejuvenating effects of the elite Signature Hydro with Exilis' distinctive anti-ageing results. 
This anti-ageing facial takes between 60 and 90 minutes and involves the unique treatment process that cleanses and exfoliates the complexion before tightening the skin and locking in essential nutrients.
At elite we pride ourselves on producing bespoke results for all our patients through a carefully tailored Hydro Tight & Tone treatment plan.
The treatment can refresh a tired appearance by boosting natural collagen production, so it's useful for ageing skin or skin impacted by other factors that affect its tone and texture.
Our talented team tailor the treatment directly to your skin type, helping to revive your skin's youthful and radiant glow.
HOW DOES THE HYDRO TIGHT & TONE FACIAL WORK?
It begins with the hugely popular Hydrofacial procedure that can be used to cleanse, exfoliate dead skin cells and detoxify the skin on the face and neck. 
This is followed by the application of a handpiece that delivers radio frequency skin tightening technology to the deeper layers of the complexion; heating the fibrous tissue for increased collagen production and an instant skin tightening effect. 
This skin tightening treatment is finished by applying an infusion of active ingredients and hyaluronic acid to feed the skin with essential nutrients and hydration.
All the benefits of a Hydrofacial plus
Address dull / dry skin, restoring healthy glow and hydrated skin
Lift sagging skin with skin tightening around the lower face
Soften lines and wrinkles by boosting natural collagen production 
Reduce the appearance of jowls
Reduce the appearance of a turkey neck
To find out more about the Hydro Tight & Tone Facial, or to book an appointment please telephone us on 07712332154 send us an enquiry on the Contact Us page or email  eliteaestheticclinic@gmail.com 
Results can vary from person to person and can be used to treat: lines and wrinkles, sagging skin, crepey skin, pigmentation, jowls, dull skin, dry skin and an uneven texture.
Number of treatments required: Monthly treatments

Results visible: Immediate results

Social downtime: Minimal

 Mild treatment pain free