x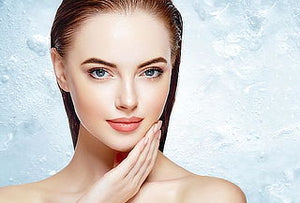 Hydro Facial Deluxe
£6000

£60.00

Save £40
Tax included.
CLICK HERE TO BOOK NOW
---
---
Elites Bespoke deluxe  Hydro Facial is our amazing new treatment that is guaranteed to leave your skin feeling amazingly refreshed.
The facial consists of 3 steps : deep cleanse,  exfoliate along with a collagen mask, radio frequency, ion lifting/skin tightening & ultrasound treatment.
It will leave your skin both looking and feeling absolutely flawless.
Hydrofacial  - The total solution for the perfect facial care:

Deep cleanse
Exfoliate
Clear blocked pores
Anti-bacterial & acne care
Hydrate & nourish the skin
Anti-wrinkle
TOTAL facial care for all skin types
Anti-aging

Exfoliate
Deep cleanse
Hydrate & nourish
Stimulation of collagen
Smooths skin
Increase blood circulation
Increase lymphatic flow
Skin cell stimulation
Skin lifting and tightening
COMBINED ACTION:
Aqua peeling

Deep cleanses & exfoliates & digital peeling
Deeply infuses & hydrates & renews the skin
Acne, anti-bacterial, anti-inflammation, soothing effect 
What are the benefits of the  ELITE HYDRO FACIAL treatment?
This innovative facial care system is skin-friendly and attacks several problemis of the skin:
Inhibits ageing.
Evens out fine lines.
Reduces pores.
Improves skin texture and colour.
Fights undesirable pigmentation problems.
Helps rejuvenating skin after intensive exposure to sun.
Eliminates problems of oily skin, frequent pimples and rosacea or pink cheeks. 
Treatment Time 40 mins 
No downtime