x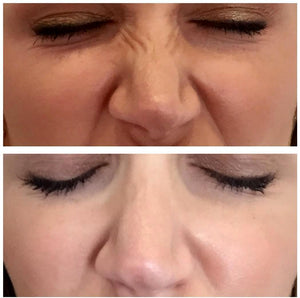 Bunny Lines This Treatment cannot be booked without a prior ANTI WRINKLE INJECTION CONSULTATION
£12000

£120.00
Tax included.
CLICK HERE TO BOOK NOW
---
---
Bunny lines may look good on Bugs Bunny, but many people wish they could get rid of theirs. Well, the good news is you can with wrinkle relaxing injections.
Firstly, let's clarify what we're talking about here – what are 'bunny lines'?
Bunny lines are part of the family of wrinkles referred to as 'dynamic lines', the ones which are created in your skin from repeated movement, usually on expression and during common facial movements involved in speaking, smiling, eating etc. Dynamic wrinkles which can be treated with wrinkle relaxing injections include frown lines and crow's feet, as well as bunny lines. Some people scrunch up their nose during some expressions and this creates the 'bunny lines' across the bridge and sides of the nose, in a fan formation. Over time, these fine lines will start to remain in the skin, even when there is no underlying facial movement.